Join Hands With the Top Facebook Marketing Company
Grow your business from anywhere with Facebook Marketing. Reach the audience that matters to your business with the most powerful tool "Facebook Marketing". Millions of businesses whether big or small connect with people on Facebook. 
Market your business through Facebook marketing agency and increase your sales. Marketing on facebook can help you to precisely reach all the customers or people that matter most to your business. Grow your business and reach your goals with RightClick a Facebook Marketing company. Get started today!
Strengthen your business through Facebook Marketing!!
The perfect combination of quality content, creative design, target audience and budget can help brands reach their customers with high conversion rates. A good Facebook marketing agency understands how it works and finds quality customers to increase your business ROI. 
2.29 billion people uses Facebook every month to connect with friends and family and looks for what matters to them. Facebook marketing company helps to find new customers and build lasting relationships. Achieve your business goals through Facebook marketing services that can be curated for your business need.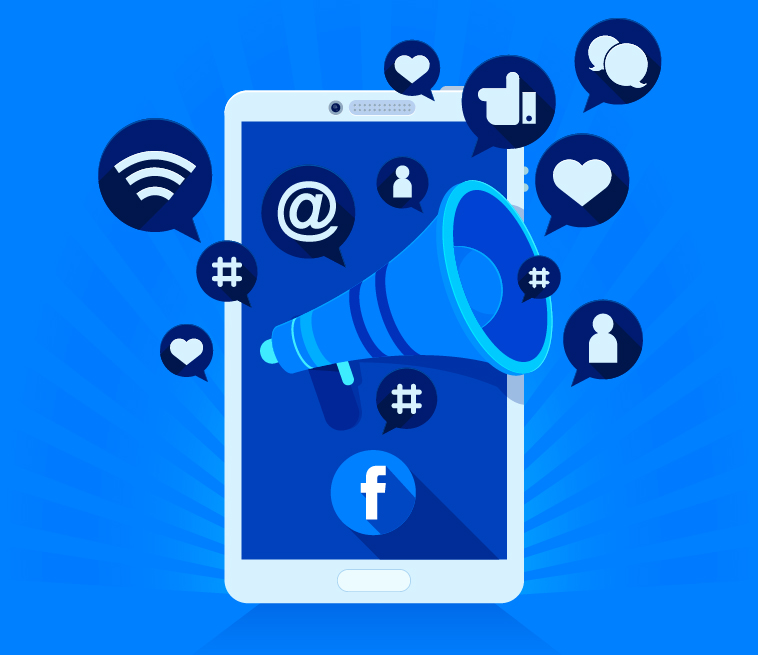 Leverage the efficiency of Facebook with the top Facebook Marketing Company
Your Content Your Credit
What you will post , When you will post? Think about your content strategy that you want to focus on like product, services, company news and promotional offers, etc. Your content creativity helps build your credit among your audience & followers, this is how it works!
Creatives that Work for you
Short sentences and single focus images are best for facebook marketing. Facebook offers a great deal of flexibility in ad space, from design to deciding how your ad will look. You can choose the one that best suits your business like images, carousels (slideshows), videos and collections to generate quality leads for your business.
Tracking and Analytics
Facebook ads allows Facebook to track all information about your audience's behavior and transform it into ideal data to target your audience. You can also track everything from micro conversions to sales and further fine-tune your Facebook ads to ensure they are performing at their best. The right Facebook marketing company can help to optimize with better ROI.
Facebook Marketing Services by Right Click Solution
Discuss your project to Grow your Business
Want to Know about Facebook Marketing Services?